Superior Double Rooms in our hotel are perfectly equipped for traveling couples or friends. The park or olive grove view will bring you unforgettable memories.
These rooms were designed with open-concept living area and are very bright & spacious – they are available with either double or queen beds. Room sizes are different – from 30 to 35 sqm. The interior is made with a warm-palette tons of walls and furniture. A work desk and stationary set are at your disposal. Makeup mirror and chair are also included.
The bathrooms are equipped with shower or bathtub.
For honeymoons we have special propositions and services which may find out via direct contact.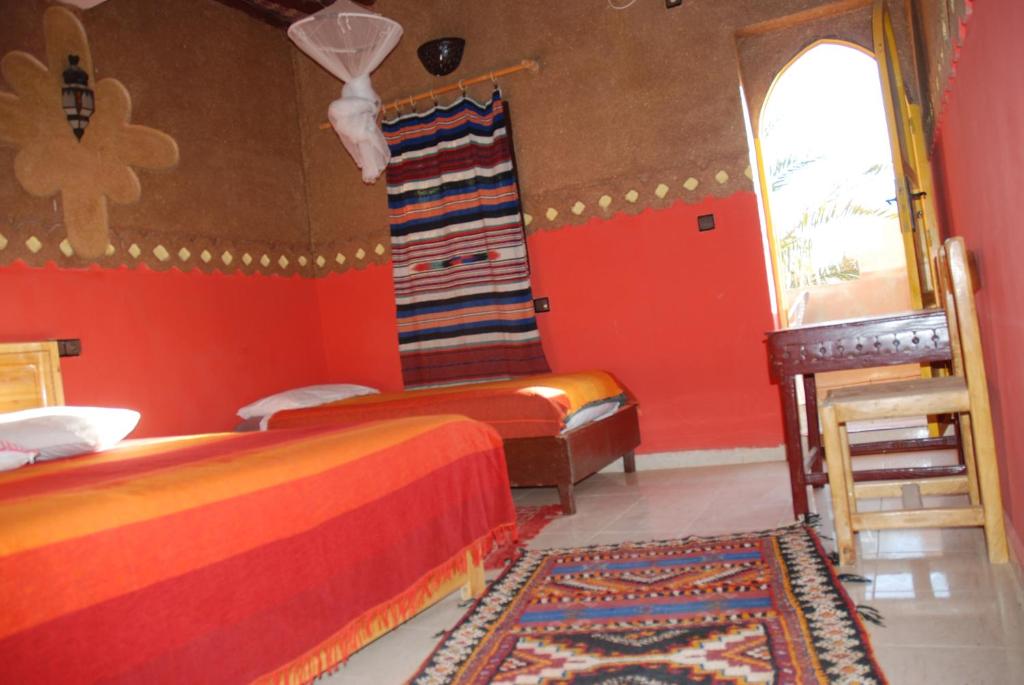 Air conditioning

Shared Swimming Pool

Valet Parking
Coffe and tea set

Telephone

Free Mini Bar
Room service

Wireless Internet

24-Hour Fitness Facility

Concierge Service
Hair Dryer

Seaside view

Luxurious bathroom

We ate outside in the garden, under the palm trees twice. Going south and then returning north on the way back to Ouarzazate. The cuisine was fine and delicious. We highly recommend this place.The garden is relaxing. It's a nice place to relax before or after visiting the village and the historical library.
We were travelling with our family (parents and three kids 20+) when we arrived at Doris' place. She is an amazing hostess who arranged a lot of things for us. Also great service, friendly people and delicious food. We felt really welcome and Doris is an amazing story teller. It's a oasis in the desert. I Definitely recommend this beautiful, Marrocan-style place!